made with Ingredients you can trust
solving issues that affect life quality
for families and people of all ages
Free Me is dedicated to making a positive impact on our
environment and delivering daily happiness through our company's core values of Pure, Kind and Real.
The UAE's 1st Naturally Kind
Mosquito Repellent
Made with kind ingredients, ensuring it is safe to use on all ages from 1 year and above
Organic Citronella and Lemongrass & Lemon Eucalyptus Essential Oils radiate the most refreshing and natural fragrance whilst protecting you with a pure barrier; making you and your little ones simply invisible to mosquitos! Jade Louiise McGahan
I love this! Its literally the only repellent that stops me being bitten! I'm in Singapore at the moment and have just used my last drop…. Do you ship worldwide? No other brand smells as amazing or even stops the ugly things biting me! Abigail Silk
And this stuff works!!!! I get ravaged by mosquitos usually unless I am deeted up to the max, but I have no trouble using this product. It smells delightful and leaves no oily residue on clothes etc. In no way affiliated just a happy customer! Fariba KH
I have to say this is an amazing product. It smells wonderful and actually works. I used it on my 7 month old baby on a trip to Sri Lanka and neither her or us got bitten by a single mosquito. So if you're looking for a natural product to keep the mozzies away this is it. Also Shona is a wonderful lady x
The UAE's 1st Organic
After Sun Soother
We splashed a whole lot of organic love into a wonderfully moisturizing soothing spritz that your whole family will adore.
Made with a nourishing blend of 86% Aloe Vera Juice, English Chamomile Oil and Rose Water, this beautiful organic mist will calm and hydrate over exposed skin. Delicately infused with a hint of coconut fragrance to bring you joy and a sense of escape. Emma Jane
Loved your After Sun Soother sample at the Palm pop up market this weekend. Cannot wait to get a few bottles! My skin was so soft for hours after and it made me think of lovely holidays! Amazon Happy Customer
Easy to use spray bottle and my skin feels so soft. Love this product and highly recommend. Thank you Free Me.
The UAE's 1st Naturally Kind
Mandarin Hand Sanitizer
Safe for use on children's hands and packed with Antioxidants, mandarin essential oil has the added benefits of providing detoxifying and antiseptic actions.
3 x 80ml bottles Made with 70% ethyl alcohol and delightfully blended with certified organic mandarin essential oil, this joyful and calming citrus aromatic spray will provide you and your family with safe and effective hand sanitization. Gemma
I love this gentle smelling sanitizer for all my family's hands. Great lunchbox size bottles - a real lifesaver! Thank you.
"We go to the park every night and I use this before hand. Mozzies love me and I haven't been bitten once wearing this. Neither has my Son. Someone also told me last night I smelled lovely wearing it too! "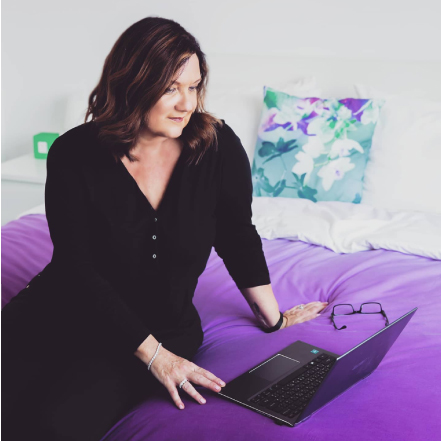 Message from our Founder – Shona Hind

At Free Me Company we aim to make a positive impact in all that we do. We are passionate about building relationships and we like to empower wellness and happiness into the lives we touch.

We want to connect on a real basis and empathise with situations that affect life quality. We want to solve these issues and enrich peoples lives through our products.

We are transparent in our offerings and with a focus on pure, kind and real ingredients, Free Me products will always be the better choice for us and our world.